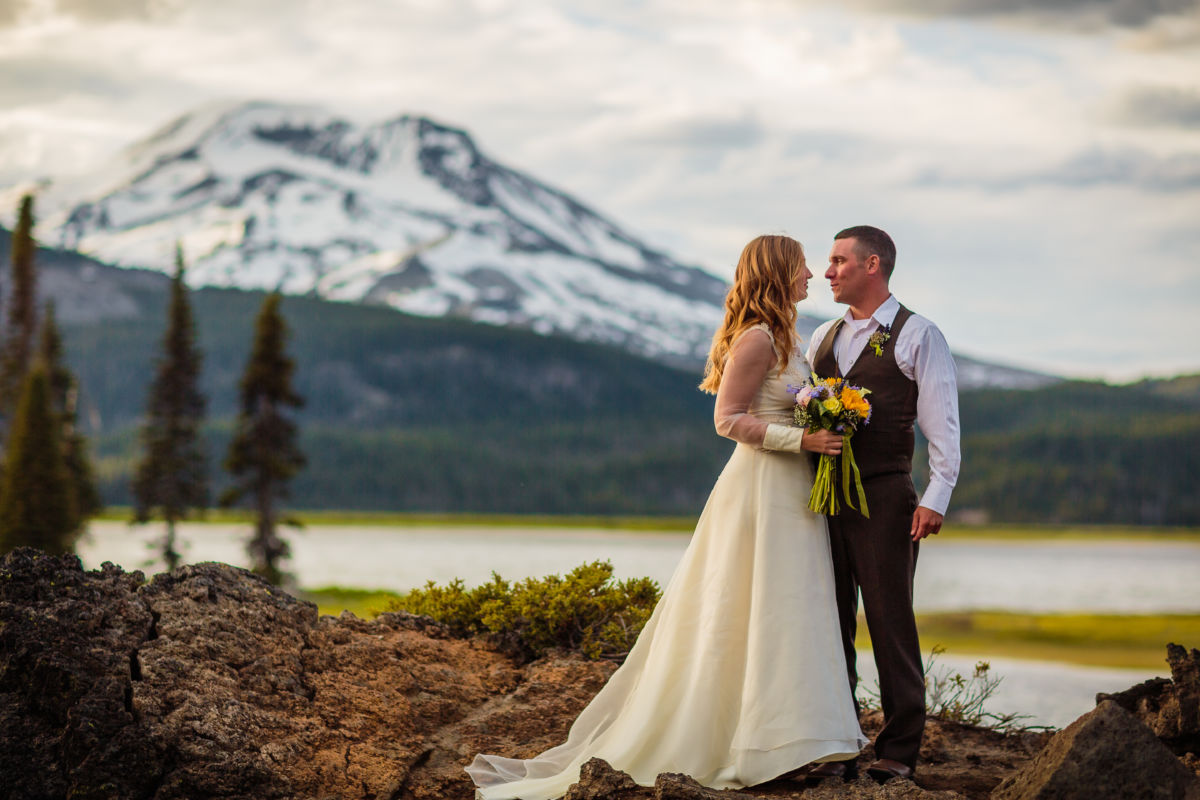 Elope: "To run off in secret with a lover to be married."

Now there is the "Nouveau" Elopement which is so much more than a quick trip to Vegas or to a Justice of the Peace. Now you can create a Elopement that truly reflects your love. Quick and Easy or more Involved.
Relaxed • Exquisite • Simple • Creative • Fun
"Nouveau" Elopements

The "Nouveau" Elopement or "Intimate" Wedding are bold, fresh, relaxed, and fun ways to Tie-the-Knot.
It is about having a Wedding without all the Stress and months of planning that a classic Wedding with guests takes.

These Nouveau Elopments and Intimate Ceremonies are all about celebrating your love and your intentions for your life together in a way the reflects your Love.
A "Nouveau" Elopement is usually just the two of you with two witnesses and your Officiant or - (one of your witnesses may be a photographer.)
Options: I can provide you with a cake, champagne, bouquet, boutonniere, locations for your Ceremony, ideas of what to do while in Bend for your Elopement.
Together we can come up with fun creative of ideas - no matter if you ceremony is top of a mountain, along the Deschutes River, a resort, or a cool vacation rental. There are many many options when you choose to have an intimate ceremony
An "Intimate Ceremony" - is usually comprised of up to 10 to 20 guests.
Elope in Bend - Oregon & the Northwest.

Have your ceremony in breath-taking locations throughout Oregon. On your favorite river, bike trail, mountain top, on the cycle pub, or hip-urban settings. I have scouted out and performed Wedding in extraordinary locations throughout central Oregon.
I perform Weddings from Bend to Crater Lake, to the Rogue River, to Mount Hood, to Black Butte, to the Metolius River Basin, The McKenzie, to Broken Top, to Smith Rocks, Mt. Bachelor, to the Northeastern Oregon, to the Steen Mountains and beyond.
I have performed Weddings in all the Resorts - throughout central Oregon: Brasada Ranch, Sunriver Resort, Black Butte Ranch, Five Pine Lodge, Pronghorn Resort, Eagle Crest - River Run Event Center, Shephards Field, Faith, Hope, & Charity Vineyard, Timberline Lodge, Kahneeta Resort, and so many more.
The sky is the limit in beautiful locations for your Ceremony.